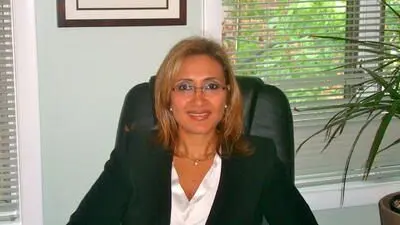 *Now Enrolling for Covid-19 Support Groups*
Philosophy :
Emotional/behavioral problems are a part of everyday life and can affect any human being regardless of age, race, social status. It is common for individuals to feel unsure about seeking mental health services because people do not know what to expect or how to evaluate a professional.

There is no shame in seeking help when one is emotionally vulnerable. Most people do not have feelings of uncertainty about seeking help for heart disease or diabetes or any other illness. Mental/emotional problems are biologically and environmentally based and not addressing these difficulties can lead to many medical, emotional, relational complications and a general sense of dissatisfaction.

Life brings tremendous challenges to all of us and it takes strength to confront them and improve the quality of our life. We can't change our past but we can change our relationship to it.

About me :

I started my private practice in 2003 after graduating from the George Washington University where I am currently on the clinical faculty, teaching doctoral level students. After completing my doctoral degree, I pursued a three-year post doctoral program at the Washington Psychoanalytic Institute which covered the most recent advances in the field graduating in 2009. In addition, In May 2012 I graduated from another three year post-doctoral program focusing on critical thinking and professional writing and have recently published a book review in The International Journal of Applied Psychoanalytic Studies.

I strongly believe that a professional has to continue to advance personally and professionally in order to provide the highest level of care and maintain a professional/ethical practice.

I believe that I have gained a superior level of education and experience through training under some of the most respected professionals both in England and the United States. This coupled with my own personal journey toward self understanding and self awareness have equipped me to do my job with skill and compassion.